TMT STEEL BARS MANUFACTURER IN KARNAL
Guaranteeing highest levels of purity and consistent quality across the entire length of the bar, the TMT Bars in Karnal as offered by Shri Rathi Group deliver enhanced strength combined with high ductility so as to allow for safe construction even in areas with high seismic activity. These TMT Bars offered by the Best TMT Bars Manufacturer in Karnal ensure the highest percentages of elongation resulting in exceptional ductility performances.
The Best TMT Saria in Karnal as offered by Shri Rathi Group enables better savings on steel consumption. Manufactured and processed using the latest cutting-edge technology, we offer our customers the best competitive market processes for the Best TMT Bars in Karnal.
A PROMISE OF STRENGTH DERIVED BY UTILIZING BEST GLOBAL TECHNOLOGY PROCESSES
Structural strength and durability of a building are vastly determinant factors of the quality of its load bearing elements that includes RC constituents. As Steel Bars form the core of concrete reinforcement, with utilization of the best quality TMT Rods in Karnal as offered by Shri Rathi Group 7 STAR, a leading Branded structural Steel Suppliers in Karnal, we promise best longevity for your construction projects.
Get special discount of ₹500 per MT available on sariya ka price today!
Ethos of Late Seth Gordhan Das Rathi as to high standards quality integrity, honesty, and inclusives prosperity are pursued by the Group. They setup a small Re-Rolling Mill in Delhi in the early 40's. Since then, the Group has grown continuously. The Group owes its presence in the steel industry to the farsightedness of Late Seth Gordhan Das Rathi and his two younger brothers and nephew.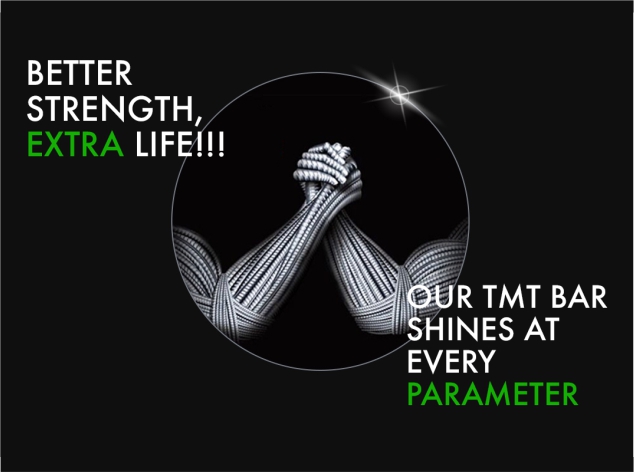 One of the most renowned and trusted bearer of the 79 YRS OLD
RATHI STEEL LEGACY.
ACCREDITED BY GLOBAL CERTIFICATIONS like ISO 9001, ISO 14001 and
ISO 18001
CERTIFIED BY BUREAU OF INDIAN STANDARDS (BIS) to manufacture
Steel Re-bars as per IS:1786/1985
AVAILABLE IN 500, 500D, 550D grade thereby fulfilling the needs of
every customer
Environmental Products and Production), Germany
One of the few manufacturers in India who are AUTHORISED TO USE
THE PRESTIGIOUS TEMPCORE BRAND NAME.
We use one of the WORLD'S MOST RENOWNED TMT PROCESS TRCHNOLOGY, "TEMPCORE" from the CRM (centre De Recherches Metallurgiques) group
of Belgium. TATA Steel and Steel Authority of India Limited also use TEMPCORE technology to manufacture their TMT bars
State of the art COMPUTER CONTROLLED PRODUCTION PROCESS MONITORS each 7 STAR TMT bars on a millisecond basis, thereby guarantying CONSISTENT quality
7 STAR TMT bars by RATHI can HELP YOU SAVE UPTO 20% IN STEEL CONSUMPTION as compared to the ordinary Fe-415 grade TMT bars
AVAILABLE IN CUSTOMISED LENGTHS OF UPTO 23 METERS eliminating wastage due to scrap generation and also avoiding overlapping incase of long spans